Leading Blindmate Microwave Contact Technology
Constant Impedance, Consistent Performance
Products
---
PkZ® Microwave Contacts
Blindmate Microwave PkZ Contacts, Size-8, Size-12, and Size-16, 50 and 75 Ohm, 3 – 50 GHz
PkZ® Connector Housings
Connector Housings for PkZ Contacts: Size-8 RF D-Subs, Size-16 PRC, and Custom Applications
PkZ® Adapters and Terminations
Between Series Size-8, Size-12, and Size-16 PkZ Adapters and PkZ Termination Contacts
Quantum Computing Products
Semi-Custom and Custom Connector and Cable Solutions for Cold Temperature Applications including the HDQ Connection System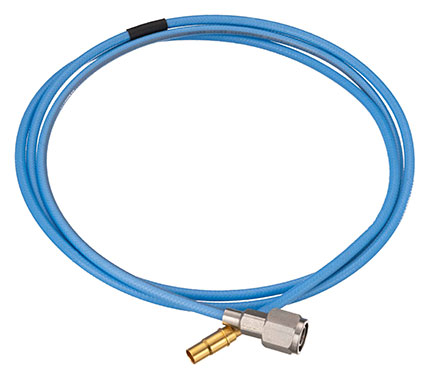 Cable Assemblies
PkZ Cable Assemblies and Non-Magnetic Cable Assemblies, Made to Order with Your Choice of Cables
Non-Magnetic Connectors and Contacts
Connectors and Contacts for Sensitive Medical and Cold Temperature Applications
Low Frequency RF and Power Contacts
RF and Power Contacts for D-Subminiature Connector Housings
Tools and Accessories
Contact Extraction, Stabilizing Ring Insertion, and other PkZ and PDM Tools and Accessories
Why Choose PkZ Products?
The PkZ Microwave contact maintains constant impedance over the industry's widest axial mating tolerance, allowing the design to overcome typical system tolerance stack-up that disrupts standard contact performance.
Continuous High Performance Whether Fully or Partially Mated!
Impedance changes in a standard SMPM coaxial connector interface as a gap is introduced due to expected mating tolerances.
The unique PkZ design provides constant impedance even as gaps are introduced in the mating interface.
Markets & Applications
---
Test & Measurement
Cryogenic
Military Ground Systems
Military Aerospace
Commercial Aerospace
MRI Medical